VAPORESSO LUXE X: Awesome device for Low-Wattage Vaping
LUXE X is newly introduced pod system manufactured by VAPORESSO, A company that has already manufactured best vape devices. Some of awesome devices GEN and LUXE mod series and XROS AND LUXE Q are great as well.
The LUXE X is a 40 watts' pod kit, and it is made for both MTL and DL vaping for vape enthusiasts. It comes with a simple design interface, an inspiring translucent design, and a built-in 1500 mAh battery. The pod is available in seven colors with replaceable 5 ml capacity pods.
The LUXE has become VAPORESSO's star series.
Keep reading to discover the LUXE X continues the line's customs of well-built and high-performing vapes.
Price: Rs 8,000 (at Zeest Vape)
Colors: Silver, black, purple, gray, blue, green, red.
The LUXE X is bigger than entry-level pods like the Caliburn A2 or LUXE QS, but it's smaller than some of the biggest AIOs available. It is comparable to the GEN AIR 40 that I previously reviewed and is a good mid-sized device with a 40-watt power rating. It is also incredibly light in weight but feels quite sturdy in the hand and not at all cheap, primarily because of its transparent, "crystal-like" case.
 It comes in seven hues, all of which mostly have a black-to-transparent fade and around one-third of the body is made up of a colored metal ring. I purchased the blue one to review. The blue portion is a rather straightforward matte metallic blue, but the real look comes from the clear casing.
The device has a single button that serves as both the power button and the on/off button. Breathing LEDs for the battery charge level are located at the front bottom. Overall, it's a fairly typical and straightforward stick-style pod system, but it's nicely made and looks excellent.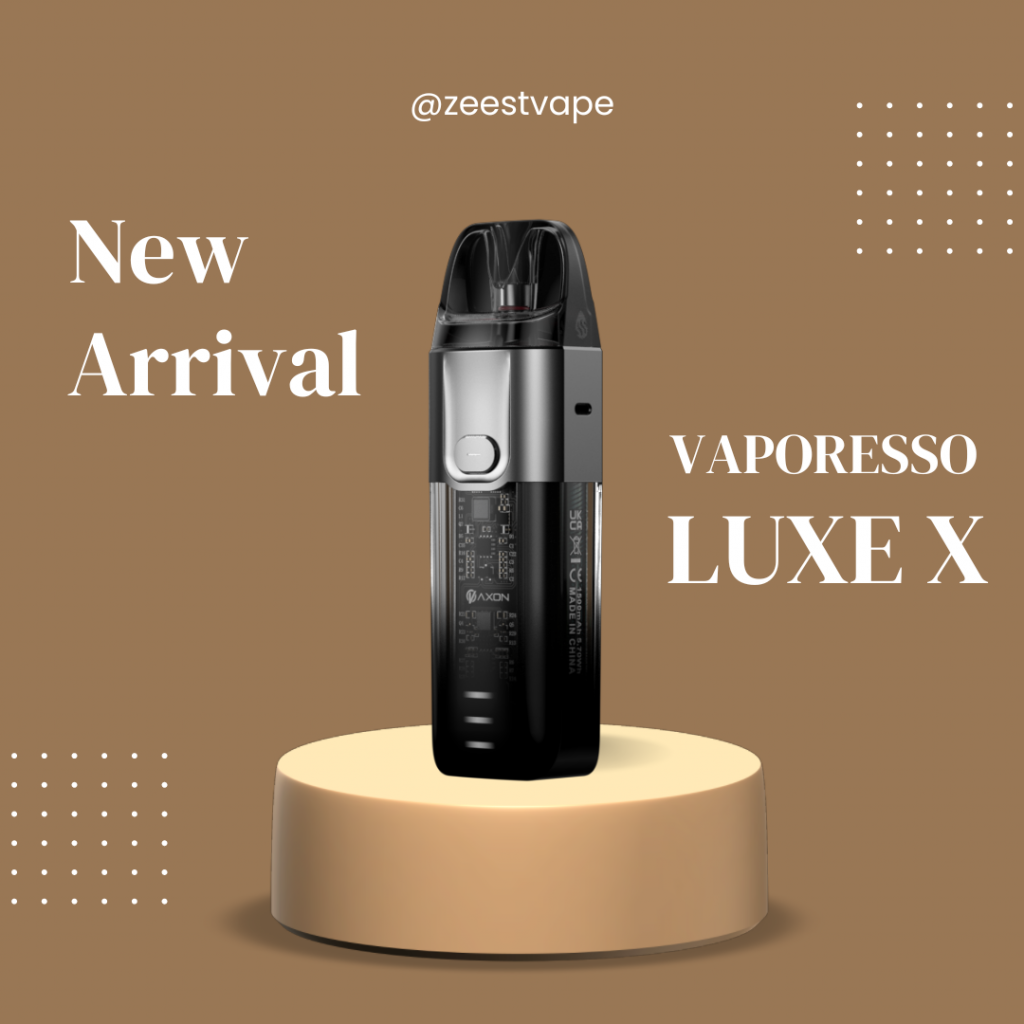 The LUXE X is a very standard pod system that is user-friendly for beginners. Both button combinations or modes are omitted. Press the fire button five times to switch it on or off. Holding the button down to shoot the gadget also works.
By adjusting the pod's orientation, the device provides changeable airflow. Although not a substantial change, it is perceptible. It may transition from a loose MTL to a limited DTL vape, depending on the coil used and the airflow setting you are using.
The pod may be filled easily. The pod itself is magnetic and is rather simple to put in and take out. Although it's not stuffed in there, the magnets keep it there without movement even when you shake it. Simply grip the pod and pull it out to remove it. Simply pop it back in, and the magnets will catch it. As basic and uncomplicated as it should be.
The fill hole is covered by a black rubber cap at the bottom of the pod. Although the pod is almost completely exposed, it is difficult to verify the juice levels due to its relatively dark colour. It is necessary to tilt the device when it is low on juice to check if any is still on the bottom. According to VAPORESSO, they will be updating the look of their pods in the future.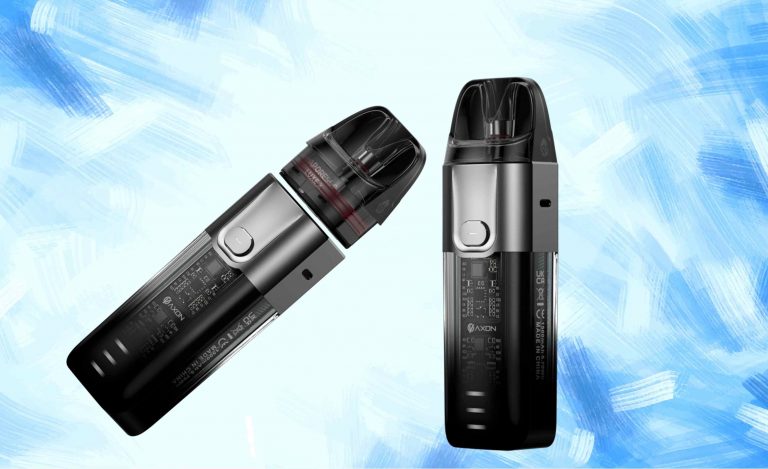 There are two coil options integrated into the pods: 0.4 ohm for RDL vaping and 0.8 ohm for MTL vaping. One of each pod is included in the box so you may try both and decide which one you prefer before purchasing more.
Using the most recent "COREX" heating technology, both coils are intended to provide 50% more flavour and 50% more longevity. Life can be measured rather easily, however not sure how to quantify flavor or what the starting point would be. It's hard to be outraged about it, though, as many businesses in this sector use comparable data.
Overall, both coils are fine, but the MTL device with the lower-wattage coils and greater nicotine liquids is clearly my favourite.